I've been everywhere, man
I've been everywhere, man
Crossed the deserts bare, man
I've breathed the mountain air, man
Of travel I've had my share, man
I've been everywhere
— Johnny Cash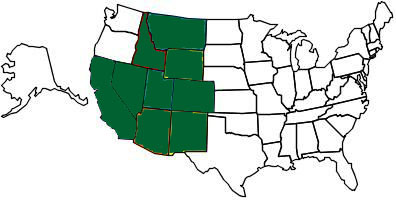 Colorado Trip, 2007

View Larger Map
My father died in February of '07, and in July, on his birthday, after the snow and ice had melted, I rode to where we used to live in Colorado to scatter his ashes there. It was a great trip for a shitty reason.
Grass Valley Run, 9/30/07

View Larger Map
A quick overnight trip to visit some friends in Grass Valley.
Topanga Canyon / Pacific Coast Highway / Mulholland Drive loop

View Larger Map
One of my favorite local weekend rides.
Bouquet Canyon & Lake Hughes Road

View Larger Map
This is another favorite local ride. Go up either Lakes Hughes Road from the 5 or Bouquet Canyon from the 14, have lunch at the Rock Inn (ask for the fried pickles — they're not on the menu), go back down the other way.
Lockwood Valley Road crash, 9/13/09

View Larger Map
The last 30 or so miles of a great ride I took on 9/13/09 that ended with me crashing where the pin is for no apparent reason (and no memory of the accident). I broke my left shoulderblade, 6 ribs, dislocated my left ankle, and ruptured my spleen so badly it had to be removed. Good times. Fortunately, the bike came through with hardly a scratch.
Leave a Reply